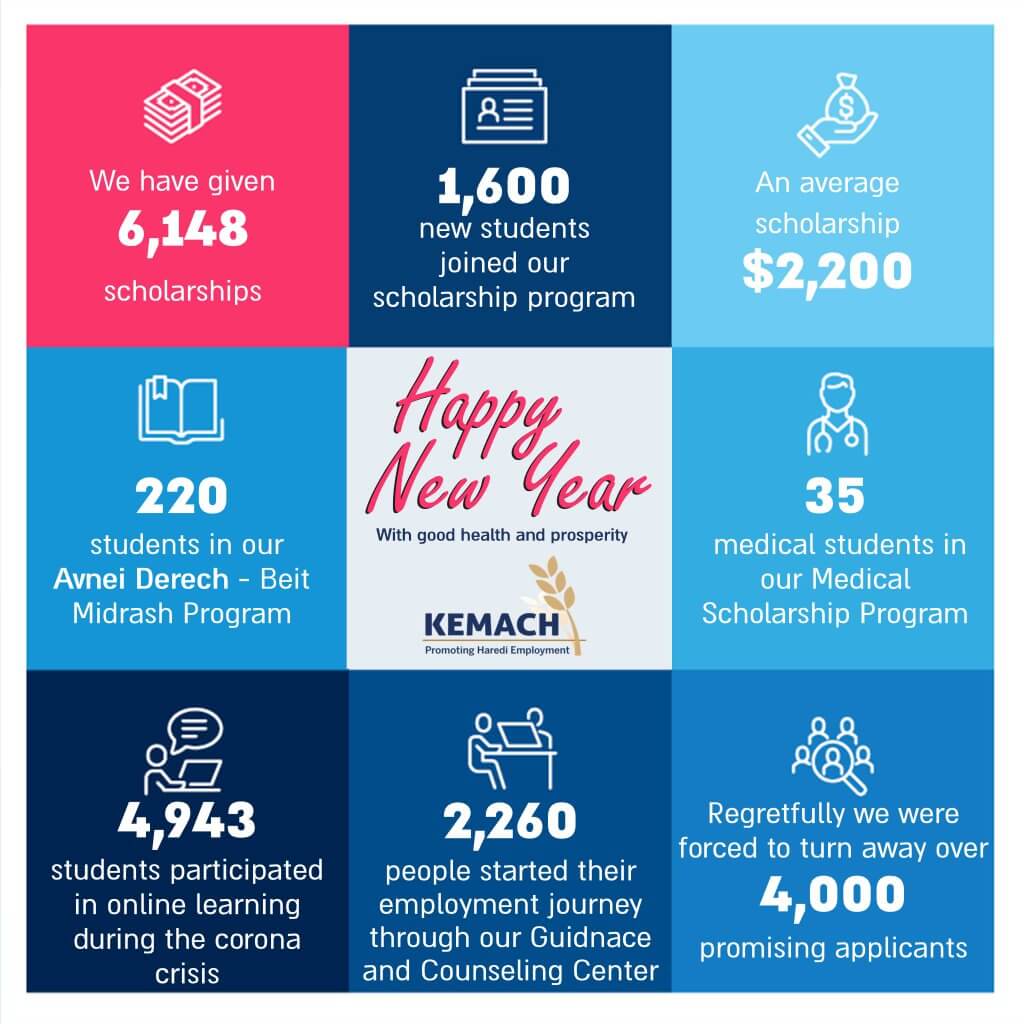 Since the outbreak of the pandemic we have:
✅ Given over $13,525,000 in scholarships to 6,148 students.
✅ Placed 1747 people in jobs through the Kivun Placement Center.
✅ Helped 2,260 Young Men and Women understand themselves better and start their employment journey at our Guidance and Counseling Center
✅The next generation of Kemach students have been accepted into the Technion, Hebrew University, Bar Ilan University, and other top academic institutions and they will undoubtedly make their mark in the coming generation.
The impact of your generosity
The highest form of charity – tzedaka – according to the Rambam is enabling individuals to support themselves and to ensure that they don't become dependent on others.
Since its inception, KEMACH has helped thousands of Haredim conquer poverty and distress. Additionally, KEMACH's economic contribution to the State of Israel is some half a billion shekel in the past year alone! And our total economic contribution to date is estimated at a whopping NIS 4.8 billion!
But our impact can't be measured in dollars alone! KEMACH has transformed the lives of so many young men and women. Our programs enable them to follow their dream to support their family with pride and to make meaningful contributions to society without compromising their beliefs or lifestyles.